Audiosyntax Productions is a comprehensive audiovisual communications company in Indianapolis, Indiana. We specialize in onsite multimedia services and logistics for event and stage productions. Established in 2005, Audiosyntax Productions LLC has played a part in the success of many small businesses, traveling artists, stage shows and corporate events in the Midwest.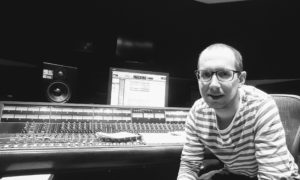 Chief audio engineer and technician Nate Sparks has an elaborate background of audio and video system technologies and has over 10 years of professional experience in the studio and on the stage as an audio mix engineer and producer. Nate takes deep pride in the service he provides and will be sure to make your next project a success.
Audiosyntax Productions offers a variety of services all related to audio/video technologies for home and business. We offer multi-track recording services, studio production and engineering, live sound system installations and operation, as well as technology consultations and repairs. Audiosytax Productions LLC also offers a large range of IT related services for support of the latest IP/AV integrated technologies including  CobraNet and Dante.
Check out our SERVICES page to see a larger list of the services we offer. Occasionally we will offer services that are not listed on the website so do not hesitate to contact us if your need is not listed. Many of our services are customized based on the details of the project. Each customer is different so we will be glad to talk you through your project and find a solution that works. You can contact us by using the form provided on our CONTACT page.